February 23, 2014
Lauren, Frans and Kjell with paintings 22.02.14.
February 10, 2014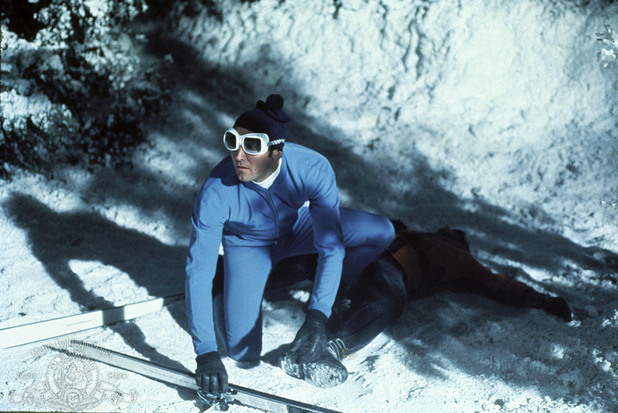 Italian skier Roland Clara competing in the 30 km Skiathlon at Sochi Winter Olympic Games, 2014 / George Lazenby as James Bond killing some henchmen in Switzerland in 'On Her Majesty's Secret Service', 1969.
Great blue ski suits, even better pom-poms.